Caring Hands Mission fokuserar på Kyänis åtagande att göra skillnad: Att ge hopp till barn i nöd genom att förbättra tillgången på näring, hygien och utbildning. Från början av Caring Hands 2010 har Kyäni Caring Hands arbetat för att erbjuda hopp till dem som inte har något och att förbättra andras liv över hela världen. Caring Hands stöds av Kyänis anställda, Kyäni Business Partner och kunder. Tillsammans gör vi skillnad.
Caring Hands has performed service throughout the world, rendering aid in the event of disasters, coordinating service within our own communities, and organizing annual Caring Hands trips to perform hands-on service in areas that need it the most.
Kyäni has used its expertise in both nutrition and agriculture to develop Potato Pak–life-sustaining nutrition packs, which are donated by Caring Hands to those who lack the means to feed themselves. Each serving of Potato Pak is fortified with over 10 grams of protein and 34 grams of carbohydrates, along with essential vitamins and minerals, to deliver life-sustaining nutrition to people who have no means to feed themselves. It also meets all the nutritional requirements set forth by the World Food Program as a complete meal.
With the help of donors all over the world, Caring Hands has provided more than three million meals of Potato Pak for children and others in need across the globe.
Kyäni is also fulfilling its mission to improve access to education by upgrading and constructing schools in regions that are too poor to support the educational needs of local children. In the Chiapas region of Mexico, Kyäni has also constructed several remote university hubs that enable people in these areas to complete their university education online. Over 150 students are participating in these university programs, and those who have graduated are bringing both hope and prosperity to their communities by starting businesses, employing local people, and supporting their home towns.
As Caring Hands has grown and sought to expand its reach throughout the world, it has developed relationships with other charitable organizations with the expertise and infrastructure to help fulfill its goal to bring hope to children in need by improving access to nutrition, sanitation, and education.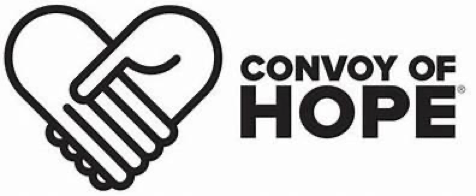 In 2017 Kyäni Caring Hands entered into a partnership with Convoy of Hope, a humanitarian organization that serves the needy in a variety of ways. Convoy of Hope delivers food, water, and medical supplies to areas suffering from natural disasters as well as long-term poverty, and they have delivered hundreds of thousands of servings of Potato Pak donated by our Business Partners and Customers. With Convoy of Hope and Kyäni Caring Hands, Kyäni has been able to meet emergency needs and fight ongoing poverty around the world.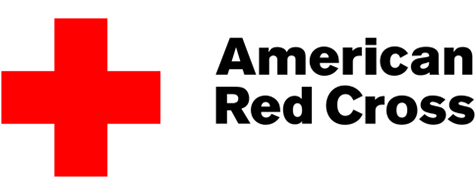 Kyäni Caring Hands has partnered with the Red Cross in different countries around the world to help ensure the delivery of Potato Pak where it is needed most, as well as other emergency supplies including hygiene kits. Recently Caring Hands donated 7,200 servings to the Red Cross of Hungary. Previously several Kyäni Caring Hands volunteers had served in a local Red Cross center as well. The Red Cross presented Kyäni with an award for these humanitarian efforts.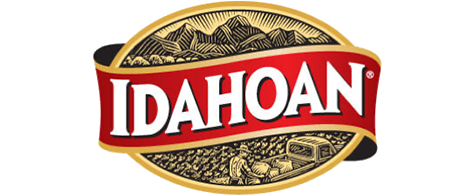 Kyäni and Caring Hands have partnered with Idahoan to produce Potato Pak, a highly nutritious and delicious meal packed in ready-to-serve pouches that can be delivered in large quantities wherever there is need throughout the world. Idahoan has been creating dehydrated potato products with a stable shelf life since 1951. The innovative process preserves the natural flavor and texture, producing a high-quality product that's satisfying and easy to store.
Every year, Caring Hands encourages Kyäni Business Partners and Employees to set aside one day to find a need in the local community and do something to serve. As a result, nearly a thousand projects have been organized and completed across the globe over the past several years.
Dedikerade partners och anställda på Kyäni har gjort allt från att mata hemlösa till att besöka äldre, måla hem och organisera hygienpaket. Tillsammans har vi städat upp parker, stöttat skolförbättringar och levererat måltider och Kyäniprodukter till människor i dussintals länder. Dessa tjänster hjälper oss att ge tillbaka till våra samhällen och visar Kyänis engagemang för att göra världen till en bättre plats att leva på.
Bringing hope to children in need.
Caring Hands ägnar tid och resurser åt att göra en långsiktig skillnad för hela samhällen som behöver hjälp och hopp. Caring Hands sponsrar regelbundet resor där Business Partners och kunder kan donera sin tid, energi och talang för att förbättra liv. Caring Hands serviceresor har gått till många platser runt om i världen; Syd- och Centralamerika, Europa och Asien. Caring Hands fortsätter att påverka människors liv i samhällen i nöd idag och i framtiden. Kolla in våra resor nedan!